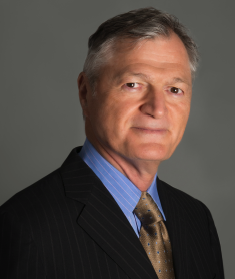 Dr. Eytan BARNEA (USA)
Plenary Session: "Transpose PreImplantation Factor (PIF*) Immune Regulatory Effects to Clinical Use"
Obstetrician & Gynecologist / Reproductive Endocrinologist Founder and Chief Scientific Officer, BioIncept, LLC Founder and Chairman of SIEP, the Society for the Investigation of Early Pregnancy
Dr. Barnea discovered PreImplantation Factor (PIF) and investigates its diagnostic and therapeutic applications. He founded BioIncept, LLC to translate PIF's clinical applications. For this, he forged the inter-disciplinary Barnea research group which is comprised of ~20 universities and centers of excellence worldwide. Currently PIF is completing Phase Ib of the First-inHuman Fast-Track, FDA approved, University-sponsored clinical trial (NCT#02239562).
Dr. Barnea published over 150 peer-reviewed manuscripts and edited 4 specialty textbooks. In 1989, he received the Elkeles Prize 'Scientist of the Year in Medicine' from the Israel Health Ministry/Jewish National Fund. In 2012 he was awarded the Bratanov medal/prize of ISIR for his contribution to the development of Immunology. In 2016 Dr. Barnea was elected member of SMNH, Safe Motherhood Newborn Health committee of FIGO, the International Federation of Obstetricians and Gynaecologists.
---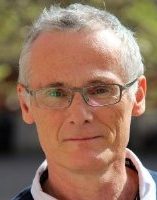 Prof. Didier BETBEDER (Wattignies, France)
Workshop: "Nasal Nanoparticulate Vaccine to prevent Congenital Infection of Toxoplasma gondii"
Prof. Didier Betbeder, manager of the Nanomedicine Group of the INSERM in Lille has developed innovative vaccines against infectious diseases. His technology is built around the use of nanoparticules – he is a pioneer in this field – that allow the release of vaccinal formulae via nasal administration, which pass directly to the mucous membranes, thus increasing the stability of vaccines and their suitability. For the first time, he has demonstrated that a non-living vaccine could protect animals from bowel infections caused by parasites. Nanoparticules, totally unaffected by toxicity, are eliminated very rapidly, thus allowing a new approach in the world of immunology.
He will be coming to present his work, and also the promising use of certain cytokines inside these nanoparticules which are disseminated all over the inflammated area. A fascinating subject that has kept him busy for many years and on which he is close to setting up absolutely innovative therapeutical strategies for the years to come.
---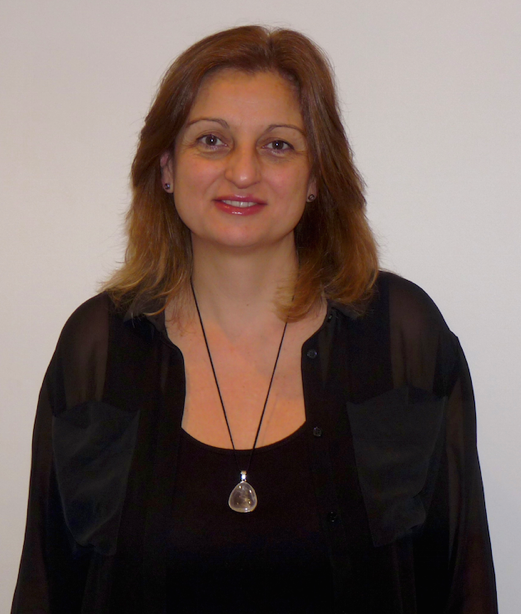 Dr. Anna CAMPS (Barcelona, Spain)
Plenary Session: "Microimmunotherapeutic Cytokine Treatment improves the Outcome of EAE, an Experimental Model of Multiple Sclerosis"
– Degree in Medicine from the Autonomous University of Barcelona (UAB) in 1992.
– Degree in Homeopathy by the Association of homeopaths of Geneva in 1995.
– Degree in Morphopsychologie by the Société Française of Morphopsicology in 2008.
– Master In Immunology from the University of Barcelona in 2010.
– Teacher associated of the Histology Unit of the Medical Faculty of Medicine at UAB (2010-2013).
– Member of the Institute of Neurosciences of Barcelona since 2011.
– Ph.D. student in Immunology at UAB today.
---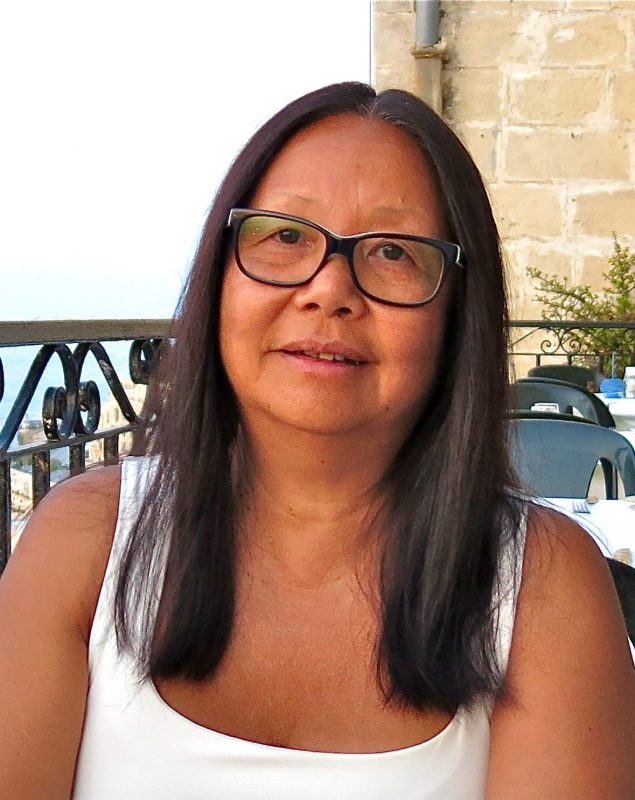 Dr. Tianh CAO (La Bernerie en Retz, France)
Workshop: "Coeliac Disease – HLA Group and associated Autoimmune Pathologies"
After Pharmacy studies (1976), an internship in Biology and a long experience in pharmacies, the orientation towards Nutrition and Phytotherapy has imposed itself as an natural alternative in line with Dr. Tianh Cao's beliefs and insights about healthcare. Her research work supported and validated by the French Ministry of Research, on the behaviours of "lectins" towards our antigens allowed her to approach a particular mechanism of the immune system:
"A method for determining the antigenic character of a composition intended for human consumption and / or each of its components" (2006) Functional medicine and immunotherapy are an effective complement to her therapeutic strategy, in line with her overall vision of health.
---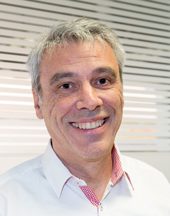 Dr. Lionel CHAPY (Nice, France)
Workshop: "Lymphocyte Typing and Autoimmune Disease"
He spent more than 30 years deciphering the lymphocyte typing, one of the references in the subject. Thousands of doctors have already benefitted from the rigour and the reflections of an informed biologist in the world of immunology applied to clinics.
A biologist with more than 30 years of experience, Lionel Chapy has worked with lymphocyte typing, i.e. the monitorisation of immunity system cells in blood and, through much work and research, he has perfected different protocols that are being developed nowadays in the Barla Laboratory in Nice. These protocols, based on blood sampling, allow the evaluation of significant lymphocyte subpopulations to be considered by everyone for whom the immune system is important in a diagnostic orientation. His work has also dealt with correlations that exist between the HLA group and different pathologies, including autoimmune diseases.
One of his main research areas is Lyme's disease.
Lionel Chapy's experience and several years of research and work will be of great use to understand, both for general practitioners and for all attending doctors, how to address the immune system and how to assess the immune system in a blood test as fairly as possible, which can benefit all patients.
---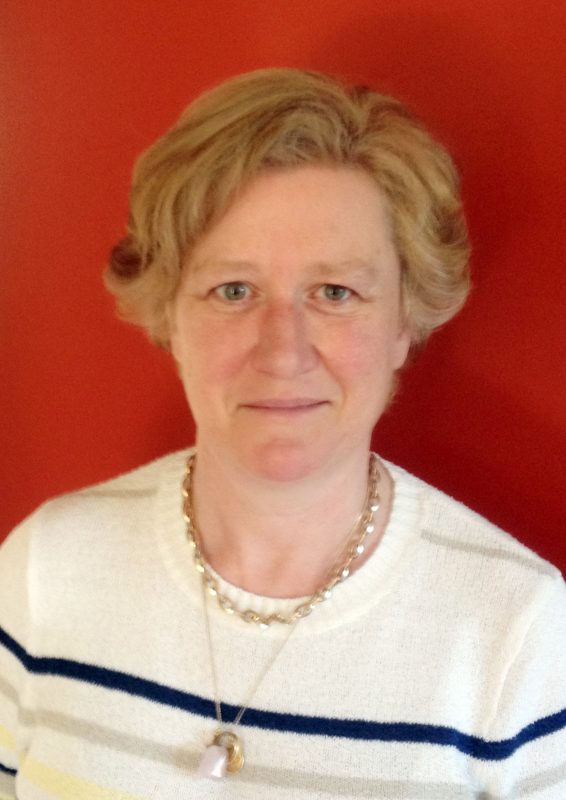 Dr. Ann COPPEJANS (Ypres, Belgium)
Workshop: "Positive effect of adding complementary treatments to Multiple sclerosis evolution"
– Degree in Medicine: KUL (Leuven, Belgium).
– Traditional Chinese Medicine: Nanjing University (PR China).
– Lecturer Orthomolecular Medicine (ICZO Antwerp).
– Patient group > 90 % chronical diseases / 20 years' experience.
---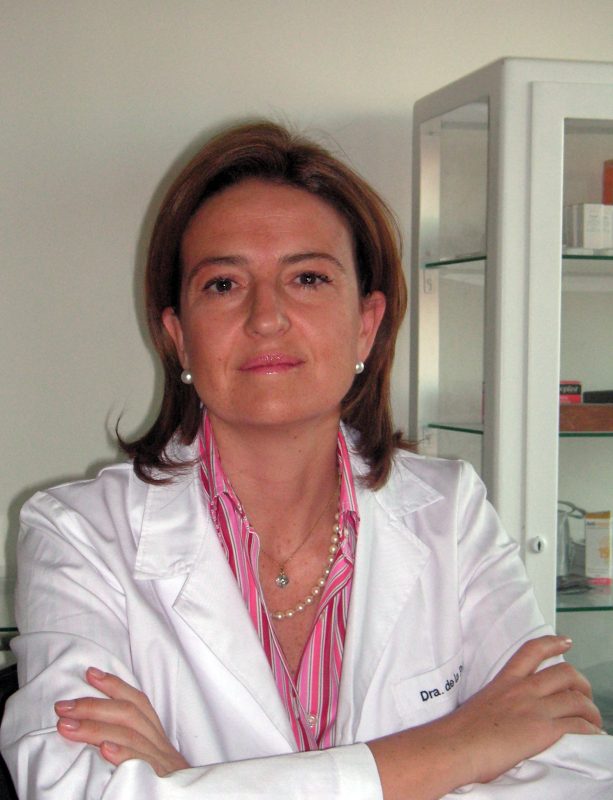 Dr. Dolores DE LA PUERTA (Madrid, Spain)
Workshop: "Microbiota Action on Mucus Layer and Its Work in the GALT"
– Official accreditation of the Illustrious College of Physicians of Madrid, for the exercise of proprietary Aesthetic Medicine and Antiaging and Biological Medicine.
– Charter member of the Illustrious Official College of Physicians of Madrid, member of the Spanish Society of Antiaging and Longevity (SEMAL), the Spanish Society of Health and Integrative Medicine (SESMI), the Microbiological Therapy Association (ATM), the Spanish Society of Cosmetic Medicine and Surgery (SEMCC).
– Scientific partner of the Spanish Society of Probiotics and Prebiotics (SEPYP) and of the International ImuPro Scientific Advisory Board.
– Professor of the Master's Degree in Psychoneuroimmunoendocrinology at the University of Barcelona.
-Member of the Medical Committee of the Institute of Microecology.
---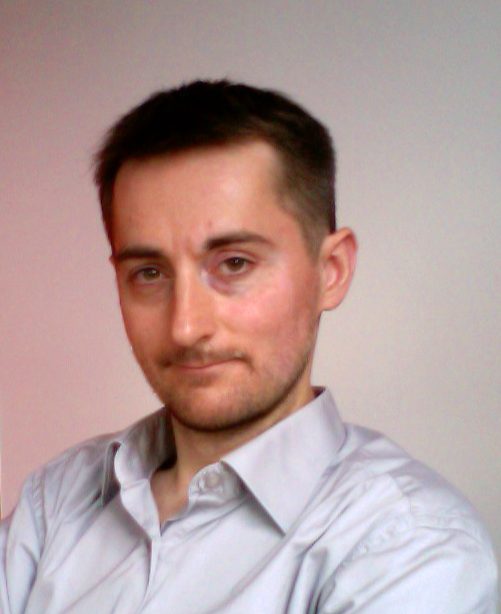 Pr. Guillaume DOROTHÉE (Paris, France)
Plenary Session: "Targeting Regulatory T Cells through Low-Dose IL-2 Immunomodulation delays Alzheimer-like Pathology"
Guillaume Dorothee is a senior investigator and group leader in neuroimmunology at the french National Institute of Health and Medical Research (INSERM), Paris, France. He obtained his Ph.D in Immunology from University Pierre and Marie Curie (Paris VI) in 2003, and trained as a postdoctoral fellow at Memorial Sloan-Kettering Cancer Center in New York, and Curie Institute in Paris. His main research interests focus on understanding the role of neuroimmune interactions in the pathophysiology of neurodegenerative diseases, and developing innovative immunotherapy approaches and immune-based biomarkers in such conditions. Based on a translational research approach, a particular focus addresses the interplay between cellular adaptive immunity and innate neuroinflammation in Alzheimer's disease and related disorders.
---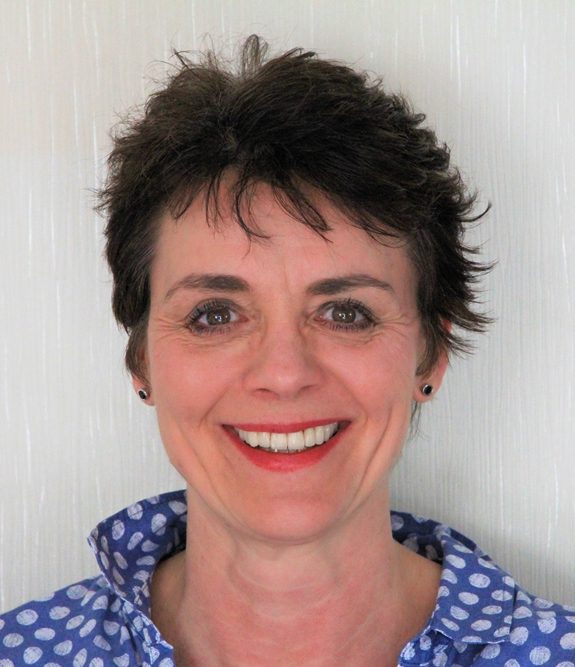 Dr. Sabine FISCHER (Kirchberg, Germany)

Workshop: "Diagnostics and Therapy of Autoimmune Diseases in Practice using the PROTEOMIS-Profile"
– Medical degree at Rupprecht-Karls-University Heidelberg/Germany 1991.
– Resident physician at Hunsrück Hospital, Simmern, Germany until 2001, degree as Specialist for Internal Medicine.
– Joint Practice for Internal and General Medicine Kirchberg/Germany since 2001
- Specialist for Natural Medicine 2005.
– Consultant for C.E.I.A. since 2006, including education lectures in functional proteomics in Germany.
– President of the International Doctors ́ Association for Functional Proteomics in Germany since 2008.
– Publication of the fundamental textbook on Functional Proteomics, Elsevier, Munich, 2008.
– Board member of the "Ärztegesellschaft für Erfahrungsheilkunde" (Doctors' Association of Empirical Healing) since 2011, which is organizing the Medical Week Baden-Baden, Europe's largest congress for complementary and natural medicine.
---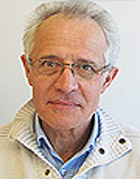 Dr. Michel GEFFARD (Bordeaux, France)

Workshop: "Endotherapia is a Beneficial Treatment for Multiple Sclerosis Treatment"
Dr. Michel Geffard, doctor in medicine with a PhD in Science, has dedicated his efforts to contribute to the immune-based approach of neuro-informative molecules. Member of the Société Française d'Immunologie, the New York Academy of Science, and the International Society for Neuro-Chemistry, Dr. Geffard, during his career, has conducted research into the development of biomarkers related to severe diseases, such as multiple sclerosis and certain types of cancer, as well as autoimmune diseases. By means of these biomarkers, he has been able to monitor the evolution of these pathologies over time. He has been monitoring some of these pathologies, such as multiple sclerosis, for around 30 years and, through the development of certain therapeutic strategies, he has been able to observe their positive effects. Dr. Geffard is a man of great simplicity who nevertheless is very knowledgeable in the field of neuro-immunology, and he will be present to share his years of work on the subject.
---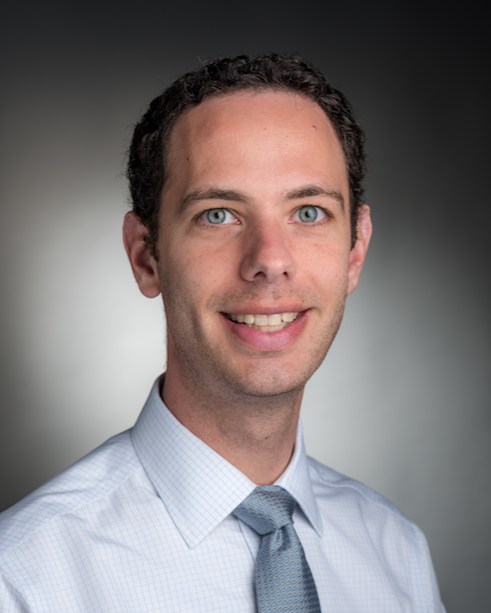 Pr. Michael GOLDBERG (Boston, USA)
Plenary Session: "Leveraging nanotechnology to influence the immune system"
Michael Goldberg is an assistant professor of Cancer Immunology & Virology at Dana-Farber Cancer Institute and of Microbiology & Immunobiology at Harvard Medical School. He graduated Summa Cum Laude with an Hon. B.Sc. in Biological Chemistry from the University of Toronto and received an M.Phil. in BioScience Enterprise from the University of Cambridge. Dr.Goldberg completed his Ph.D. in Biological Chemistry at the Massachusetts Institute of Technology, where he also conducted his post-doctoral training. His research interests include cancer immunotherapy and the creation of innovative platforms for drug development and delivery by combining the tools of chemistry, engineering, immunology, molecular biology, and nanotechnology.
---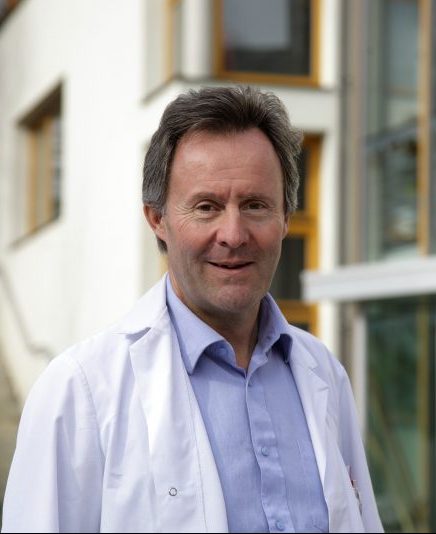 Dr. Gerhard HUBMANN (Viena, Austria)
Workshop: "The importance of lymphocyte subset typing as a diagnostic method and a monitoring tool for the interpretation of autoimmunity"
– Founding member of the Austrian Society of Micro Immune Therapy.
– Consultant of the Vienna Health Insurance Company for Complementary Medicine and Salutogenesis.
– Director of the Center of Integrative Medicine at the Vienna Thermal Spa Oberlaa.
Born in 1959, Dr. Gerhard Hubmann is working as a general practitioner with nearly 28 years of experience. He focuses on integrative medicine and aims at the treatment of chronic diseases, especially cancer and autoimmune diseases.
Opening his centre MEDICUS together with his colleague Dr. Christian Wutzl (specialist in osteopathy) in Vienna / Kalksburg in 2003 he treated more than 25.000 patients suffering mainly from chronic diseases.
His medical treatments aim at restoring a well-balanced functioning of the immune system by combining synergistic strategies.
---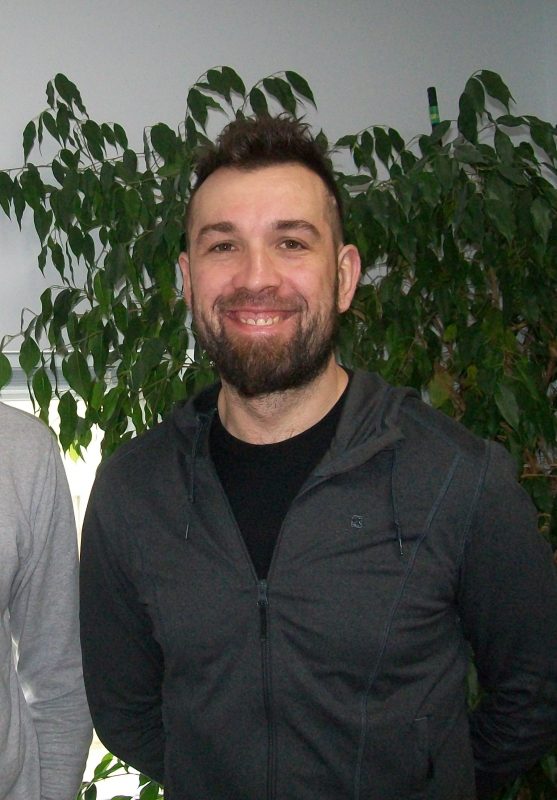 Dr. Carlos JUAN (Palma, Spain)
Basic Immunology Course
– Born in 1980.
– Biology Degree at the Universitat de les Illes Balears (UIB), Spain (2003).
– Master in Advanced Microbiology at the Universitat de les Illes Balears (UIB), Spain (2004).
– PhD Program in Biology at the Universitat de les Illes Balears (UIB), Spain (2007).
– Author of more than 60 peer reviewed manuscripts in the field of clinical microbiology, antibiotic resistance mechanisms and bacterial virulence.
– Principal Investigator (PI) of three competitive grants projects from the Instituto de Salud Carlos III (Spain).
– Teacher of Immunology (Biochemistry Degree) at the Universitat de les Illes Balears (UIB), Spain since 2011.
---
Dr. Michael KATZENSTEINER (Graz, Austria)
Workshop: "How Probiotics modulates the Function of the IS"
– Dipl. Burnoutprophylaxetrainer.
Medical education in Graz, Austria. 2008: working in the field of Clinical Psychiatry/Neurology, then starting as a Medical Advisor in the field of probiotics and also dietary supplements at the Institut Allergosan in Graz. Head of department since 2011.
---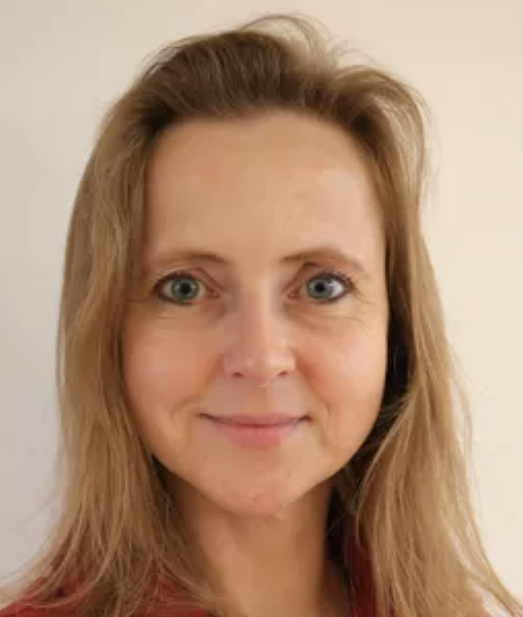 Pr. Claudia KEMPER (London, UK)
Plenary Session: "An Unexpected Force from within the Role of Intracellular Complement in Th1 Biology"
Prof. Kemper obtained her PhD from the Bernhard-Nocht-Institute for Tropical Medicine, University of Hamburg, Germany in 1998. She performed her postdoctoral fellowship in the laboratory of John Atkinson at Washington University School of Medicine in Saint Louis and became a faculty member of Washington University as an Instructor in Medicine and then Research Assistant Professor in 2004/2006. In 2008, Dr. Kemper joined the MRC Centre for Transplantation at King's College London as a Senior Lecturer and was promoted to Reader in 2012 and full Professor in 2015. Her research programme focuses on the role of innate signals, specifically those mediated by complement activation, in the regulation of human Th1 cell responses in normal immune homeostasis and in disease states such autoimmunity and chronic infection.
---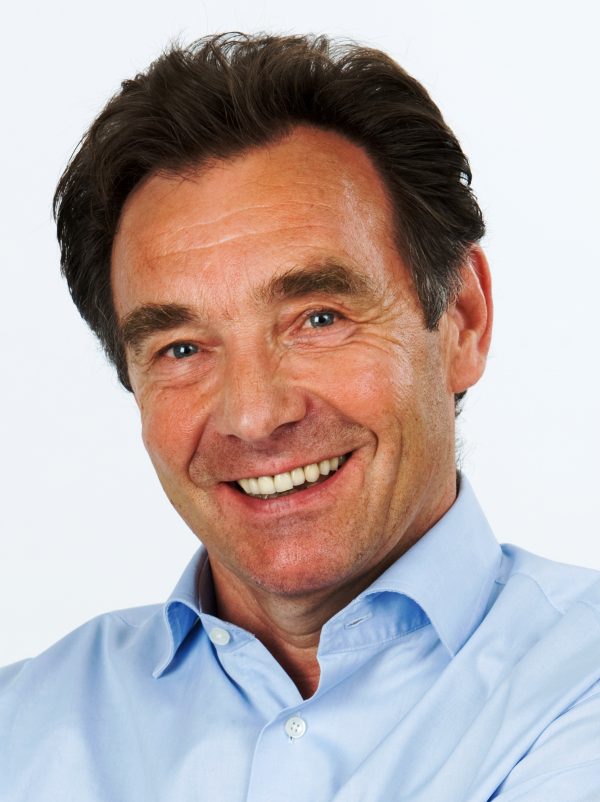 Dr. Johann LECHNER (Munich, Germany)
Plenary Session: "Hyperactivated signaling pathways of RANTES/CCL5 in osteopathy of jawbone in breast cancer patients – Surgical and homeopathic approach"
Working as head in his Clinic for Integrative Dentistry in Munich, Germany since 1980. Member of executive board of DAH (German Association for Research on Disturbance Fields and Regulation) and since 1982 chairman of GZM (International Society for Holistic Dentistry). Besides extensive lecture and seminar activities in USA, Europe and China, he published numerous articles and hitherto nine books in German about Holistic Dentistry and Integrative Medicine. His research focuses on silent inflammation in jawbone and the implication to systemic diseases. Further, he suggests a critical attitude towards the use of X-rays as a sole imaging diagnostic tool for chronic inflammatory process in jawbone and for depicting "silent inflammation" in jawbone. Several PubMed indexed scientific papers discussing immune messengers and hyperactivated signalling pathways by RANTES/CCL5 in jawbone and systemic interference have been accepted for publication. These studies on RANTES/CCL5 in jawbone are the first ones worldwide and contribute to generate a new field of Maxillo-Mandibular Osteoimmunology.
---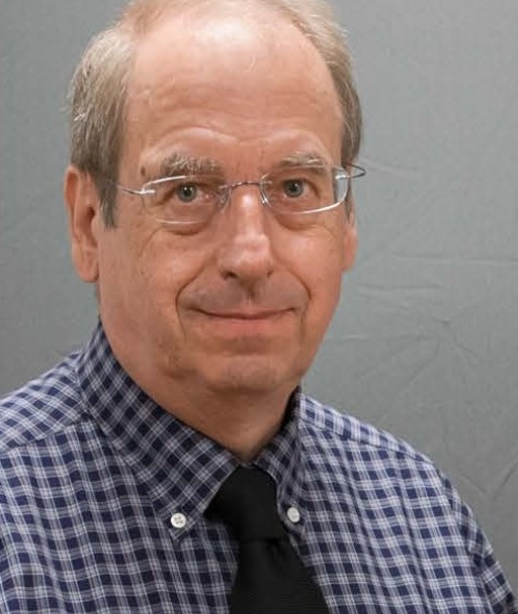 Pr. Thomas MALEK (Miami, USA)
Plenary Session: "Restoring Immune Tolerance with Low-Dose IL-2"
Dr. Thomas Malek is Professor and Interim Chair in the Department of Microbiology and Immunology and a Member of the Diabetes Research Institute at the Miller School of Medicine at the University of Miami. His research has a long-standing focus on the role of the IL-2R in T cell development and function. In 2002 his group provided direct evidence that IL-2R signaling is essential for regulatory T cells. Current research from his lab aims to further define the role of IL-2 in Treg development, homeostasis and function, including the utility of low-dose IL-2 therapy to boost Tregs for tolerance induction.
---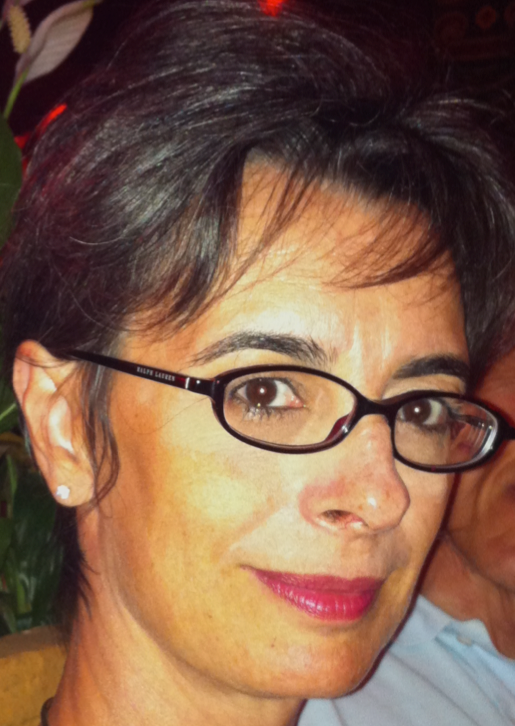 Dr. Sylvie MAS (Paris, France)
Workshop: "Co-construction/Déconstruction Interactionnelle: de la Tolérance aux Maladies Auto-Immunes"
Sylvie Mas is a French MD, GP and acupuncturist in Paris. After her thesis on DHEA AND AGING, which showed the interactions between the endocrine, immune and nervous systems, she focused her research on chronobiology and stress. She broadened her interests to mental disorders under the scope of the systemics tools. Since then, inspired by non-linear dynamics and complex systems, she has been working on a dynamic approach of the emotions in a transdisciplinary position that led her to obtain a master degree in epistemology in 2015. Her aim is to weave research, conceptualization and the daily medical practice.
She gave congress lectures in France and Europe, in disciplines such as medicine, psychology, or philosophy, and has been approached by companies and associations for psychosocial interventions.
---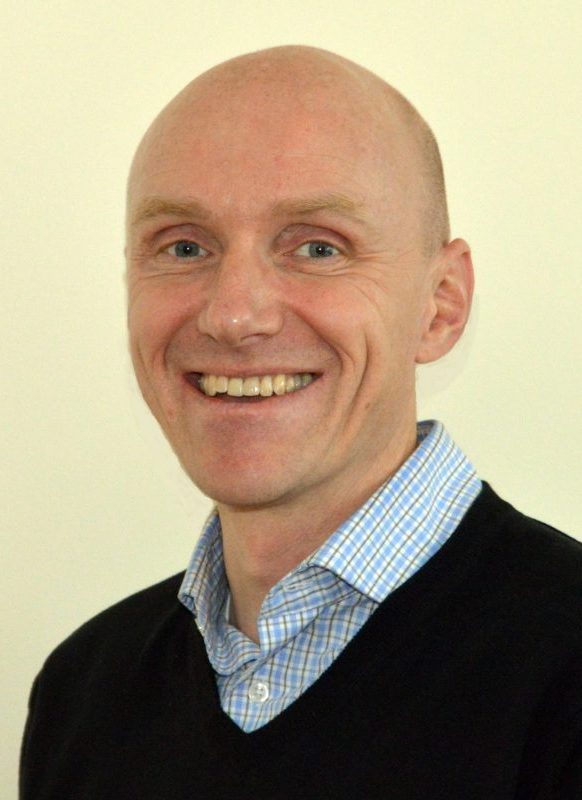 Mr. Wolfgang MAYER (Munich, Germany)
Plenary Session: "Cytokines: a Diagnostic Exigence for the Recognition of Silent Inflammation"
Studies of Biology and Chemistry at the University of Erlangen in Bavaria/Germany with focus on biochemistry and human genetics. Over 20 years experience in laboratory diagnostics and clinical biochemistry, especially in the field of immunology. Development of new laboratory diagnostics in the fields HIV, environmental medicine and dentistry. Since the year 2002 CEO from the society for applied Immunology (Immumed), since the year 2008 head of laboratory and head of R&D from Lab4more in Munich.
---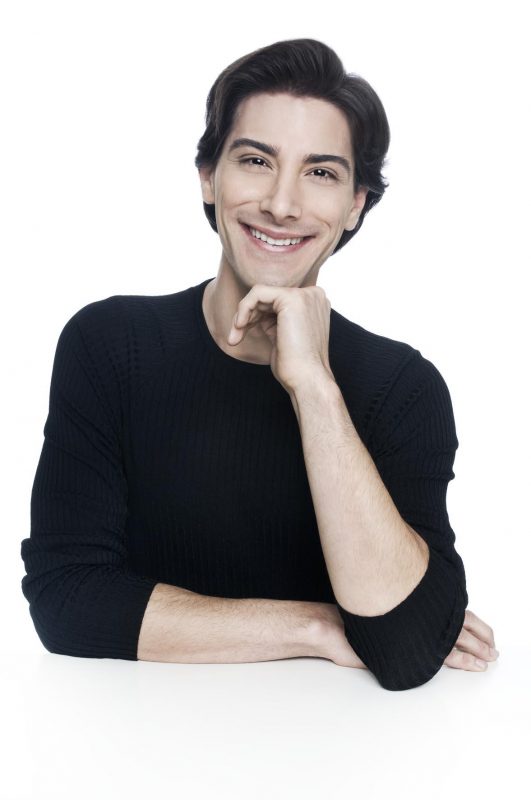 Dr. Roni MOYA (Lisbon, Portugal)
Workshop: "Multiple Sclerosis New Frontiers in Clinical Functional Nutrition and Cell Therapy"
Biomedicine – University of Mogi das Cruzes, Sao Paulo.
Specialization in Anti-Aging Medicine – Seville University, Spain.
Master Science in Molecular and Cellular Immunology and Biology – University of Coimbra, Portugal.
Master Science in Clinical Advanced Nutrition – University of Barcelona, Spain.
PhD Program in Biomedicine and Immunology – Gulbenkian Institute of Science and Coimbra University.
Coordinator of Orthomolecular Medicine for Aging Intervention – ReGenera Research Group.
Professor and Director of the Graduation Program in Orthomolecular Therapy & Functional Nutrition – CESPU University, Portugal.
Scientific Advisor for Nutraceuticals and Cell Therapy Companies in Europe.
---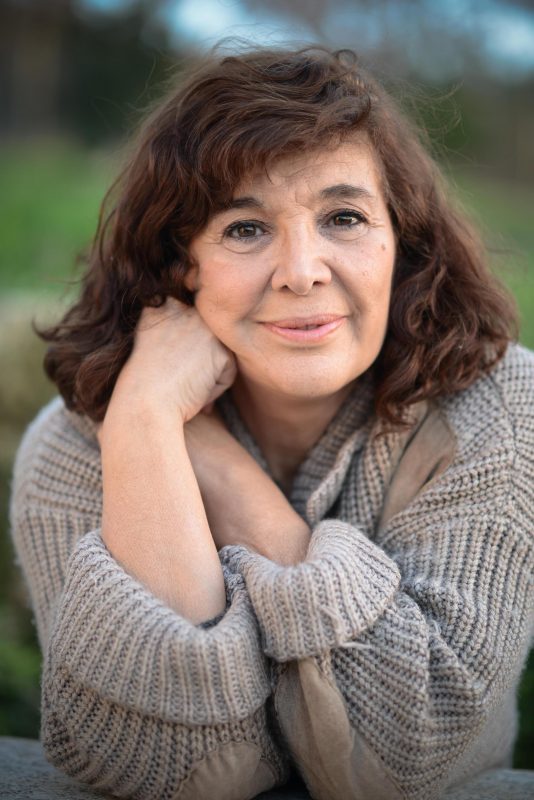 Dr. Pilar MUÑOZ-CALERO (Madrid, Spain)
Workshop: "Provocation-Neutralization Low-Dose Immunotherapy for Treatment of Chemical Sensitivity"
Specialist in pediatrics, neonatology, stomatology and addictions. President and Medical Director at Fundación Alborada, the only outpatient Hospital in Spain specialized in Environmental Medicine.
She is a member of the American Academy of Environmental Medicine and also cooperates with the Breakspear Medical Group in the UK. She is a collaborator teacher at the Universidad Complutense de Madrid, teaching Environmental Medicine to medicine students and health professionals in Spain and Latin America.
Dr. Pilar Muñoz-Calero is a renowned specialist in Environmental Medicine, being the pioneer in the use of low dose immunotherapy against environmental diseases in Spain.
---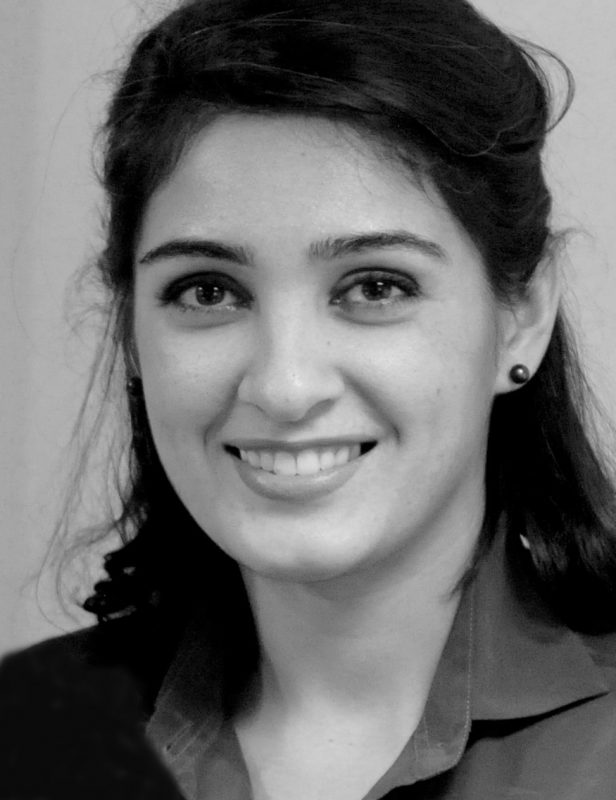 Dr. Nara NAIRI (London, UK)
Workshop: "Microbiota and Perinatal Time: Consequences to Auto-Immune Diseases Emergence"
Dr Nara Nairi has a multifaceted academic background: she was educated at the Faculty of Medicine in Moscow (Russia, 2003), the Faculty of Biological and Pharmaceutical Sciences of Paris (France, 2009). In 2015 she has been awarded a Postgraduate Diploma in Micronutrition at the Faculty of Medicine of Burgundy (France) and started her clinic in London as the first graduated specialist in this discipline in the UK.
Her clinical experience includes assessment and modulation of microbiota in patients suffering from gastrointestinal disorders (from newborn to adult), dermatological problems, immune deficiency, depression unresponsive to anti-depressant drugs, diabetes and other metabolic disorders, weight management, patients on chemotherapy.
Dr Nara Nairi lectures on Micronutrition within continued professional development programs for healthcare professionals offering a broad review of latest research publications, takes part in medical congresses and seminars and writes articles.
"Micronutrition is based on a pro-health approach and calls on boosting the organism in order to improve its defense ability, prevent disease, maintain good health or correct existing symptoms, these in all age groups starting from newborn. Research shows that good health starts with the gut. The microbiota plays a fundamental role on the induction, training and function of the host immune system. When this fragile symbiotic relationship is affected, autoimmune and inflammatory disorders arise."
---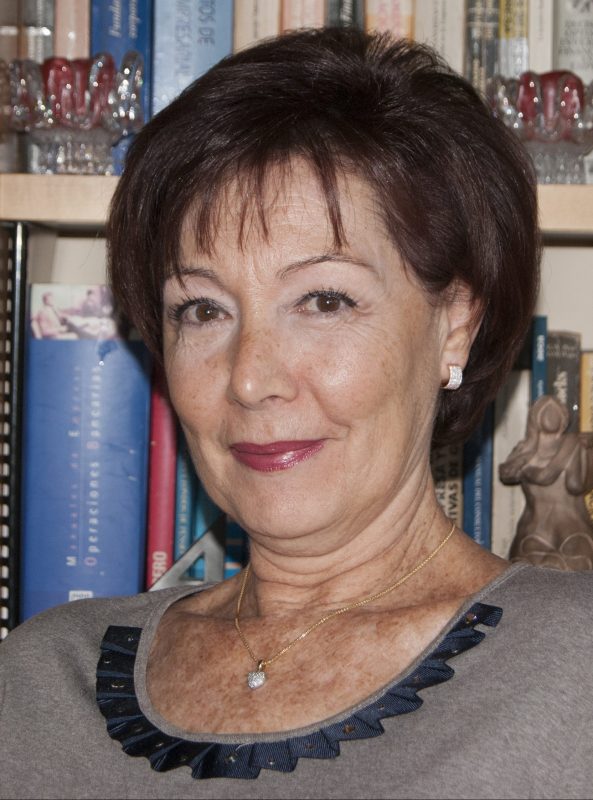 Dr. Mónica PERIS GINER (Valencia, Spain)
Workshop: "Clinical Cases of Tiroiditis Autoimmune"
– Degree in Medicine and Surgery by the University of Valencia (1982).
– Training in Acupuncture (1983-1985).
– Diplôme de fin d'étude d'Homéopathie (Association pour l'enseignement post-universitaire de l'Homéopathie) – Genève 1991.
– Member of the Spanish Association of Micro-Immunotherapy (AEMI).
---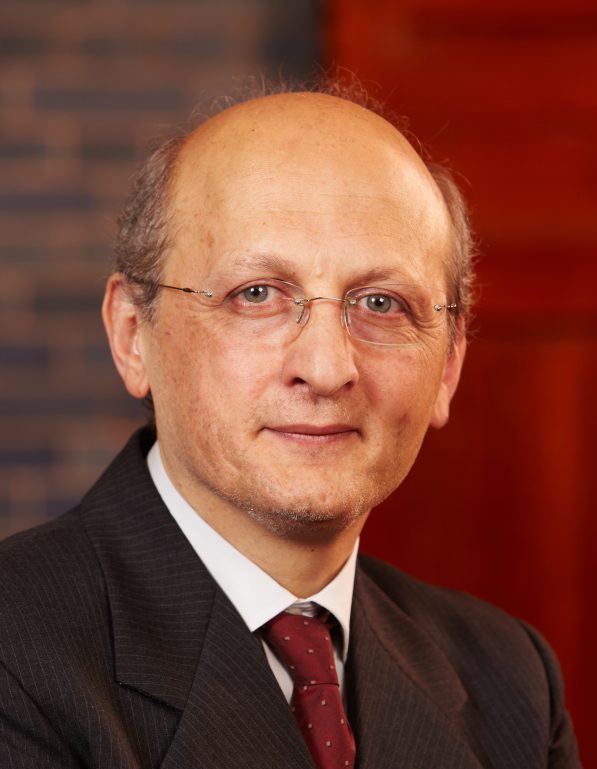 Pr. Mauro ROSSI (Avellino, Italy)
Plenary Session: "Gluten tolerance induction by antigen manipulation: new immunomodulatory strategies in Coeliac disease"
Mauro Rossi is senior scientist at the Institute of Food Sciences, CNR. He has over 20 years of experience in the field of the biochemistry and immunology of the small intestine. Section Editor of International Reviews of Immunology (INFORMA Healthcare, London UK). In 1985 he obtained a degree with honors in Biological Sciences at the University of Naples and then he specialised in General Pathology. From 1989 to 1994 he worked in the laboratories of Proff. Auricchio (University "Federico II" of Naples), Noren (Panum Institute, Copenhagen), Semenza (ETH, Zurich) on the biosynthesis of intestinal disaccharidases and lactose intolerance (adult-type hypolactasia). In 1995 he worked in the laboratory of Prof. Londei (Kennedy Institute of Rheumatology, London) on the cellular and molecular aspects of antigen-specific T cell activation. His recent research has focused on the immunology of the small intestine, mainly on the mechanisms of tolerance to food antigens and on the development of microbiological and enzymatic strategies to down-regulate the intestinal hypersensitivity to wheat gluten.
---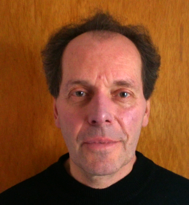 Mr. Gunter SCHLEGEL (Freiburg, Germany)
Plenary Session: "Exosomes, photons investigation and autoimmunity"
Physician and Lymphologist.
– Medical lecturer in manual lymphatic drainage and physical edema therapy.
– Medical instructor of the MeGeMIT within the scope of the one-year education in micro-immunotherapy for doctors.
– Support of the hotline offered by the medical society of micro-immunotherapy (MeGeMIT).
– Practitioner in an own practice near Freiburg, focussing lymphology, immunology and complementary oncology.
– Therapeutical specialization : microbiological therapy, micro-immunotherapy, proteomic therapy, nutritional medicine, physical therapy…
---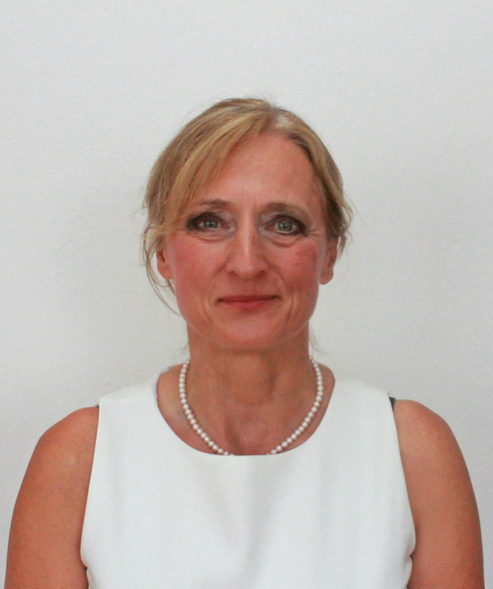 Pr. Anna SEDIVA (Praha, Czech Republic)
Plenary Session: "Innate immunity and IL-2 in type diabetes"
Prof. Anna Šedivá holds the position of a chief physician of the Department of Immunology, 2nd Faculty of Medicine, Charles University and the Motol University Hospital in Prague. Here she is engaged in clinical and research activities, with a specific interest in immunodeficiency, immune dysregulation and autoimmune diseases in children, and further in education in immunology. She has received her background in Charles University in Prague. She has also an international working experience from New York Medical College and further, as the Fulbright scholar, from University of North Carolina in Chapel Hill, USA. In Europe, she is involved in ESID, European Society for Immunodeficiencies where she served in a board position 2010-2014, and further in EAACI, European Academy for Allergy, Astma and Immunology. For the last decade she also works as a Deputy of the Motol University Hospital for Science and Research.
---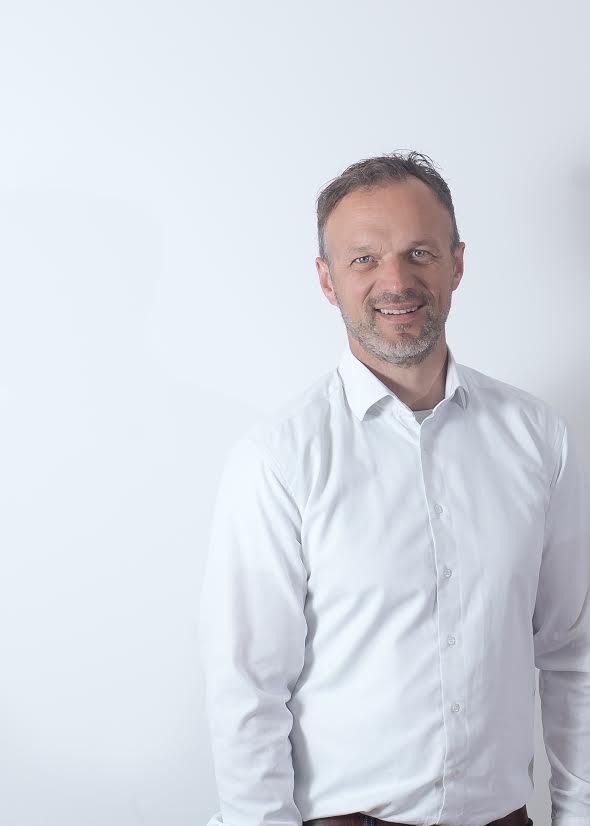 Dr. Markus STARK (Turnau, Austria)
Workshop: "Relationship between Microbiome and Micro-Immunity"
– CEO Dr. Stark Ltd.
– EVOSAN Centre for evolutionary health
– Lecturer for clinical Psychoneuroimmunology (among others GAMED Vienna)
– Sport Scientist
– Studies of Sports Science Graz, Austria
– Studies of Psychoneuroimmunology, Spain
– Book Author and numerous publications and awards
---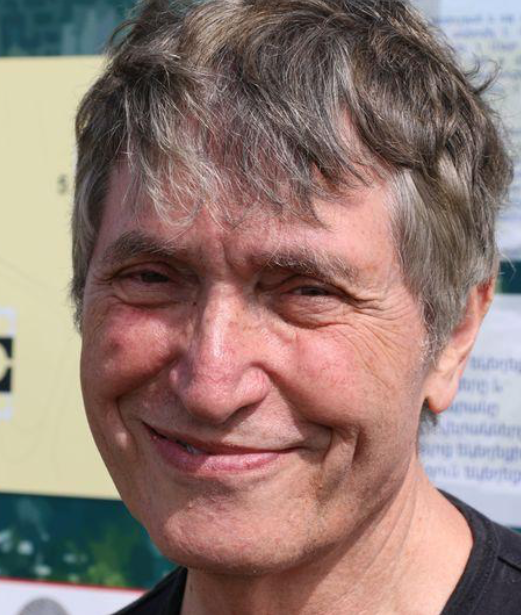 Pr. Michael STARK (Berlin, Germany)
Plenary Session: "VIEZION Project, a New Approach to Oncological Treatment which Combines Targeted Chemotherapy, PIF and Stem Cell Therapy"
Prof. Dr. Michael Stark is specialized in Obstetrics and Gynecology as well as in gynaecological oncology. He is a graduate of the Tel Aviv Medical School.
In the years 1983-2000 he was the medical director and head of Ob/Gyn department of the Misgav Ladach General Hospital in Jerusalem, and between 2001 and 2009 the chairman of all Ob/Gyn departments of the HELIOS Hospitals Group in Europe. Since 2004 he has been the President of the New European Surgical Academy (NESA).
He modified operations like the vaginal and abdominal hysterectomy and cesarean section and developed the concept of single-entry natural orifice surgery. He was visiting Professor at the Universities of Toronto, Moscow, Beijing and the Weill-Cornell University hospital in New York.
He is the scientific advisor of the European novel telesurgical system, scientific advisor of the VEDICI-Vitalia hospital group in France.
In 2011, Prof. Stark was nominated as the Medico Del Anno (Doctor of the Year) in Italy, and is an Honorary Member of the French, Polish, Russian and Italian Gynecological Associations.
---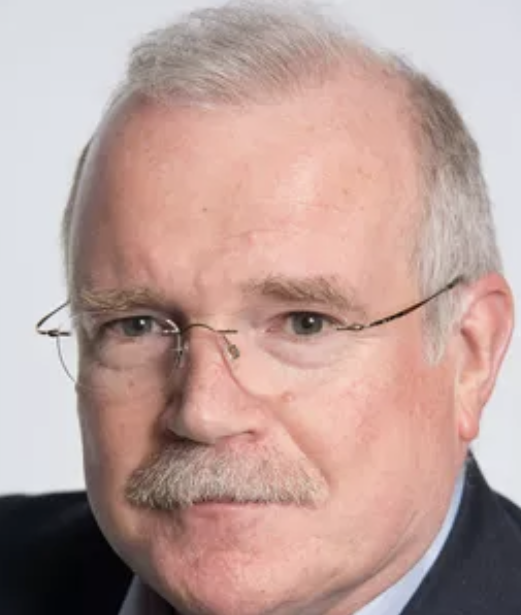 Pr. David WRAITH (Birmingham, UK)
Plenary Session: "Anti-Specific Immunotherapy for Multiple Sclerosis"
David Wraith is Professor of Immunology, Director of the Institute of Immunology and Immunotherapy at the University of Birmingham and CSO of Apitope NV, a University of Bristol spinout company that designs and develops peptides for antigen-specific immunotherapy of allergic and autoimmune diseases. David began his career at NIMR, London, working on the immune response to viruses. He received MRC funding to study autoimmunity at Stanford University. This led to him establishing a Wellcome Trust funded research laboratory at the University of Cambridge and, in 1995, he took up the Chair in Experimental Pathology in Bristol. His research group is principally supported by the Wellcome Trust and MRC.
---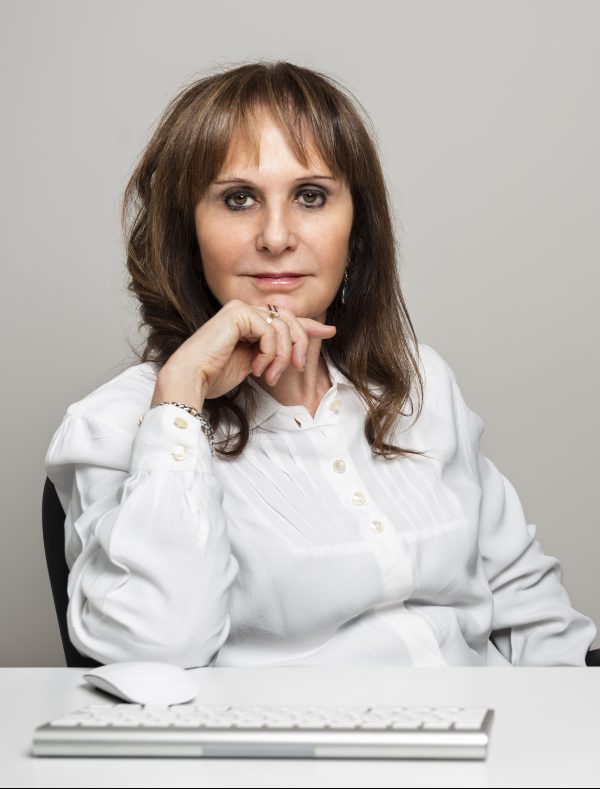 Dr. Cristina ZEMBA (Barcelona, Spain)
Plenary Session: "Alopecia universalis: a therapeutic challenge"
Cristina Zemba, MD, is a clinical Dermatologist. She carries out her activity in Omega Zeta Clinic, an Integrative Medicine centre, working as an Integrative Dermatologist in her daily practice. She became Dermatologist in Buenos Aires University and lives in Spain since 1989.
Additional training: Universitary Specialist in Homeopathy (Valladolid University, 1998), International Post Universitary Mastership in Antiaging Medicine (Centre Universitaire de Charleroi, 2006).
Other activities: since 2009, regular doctor's trainer, medical writer and lecturer Congress for a Micronutrition Laboratory (Laboratoires Ysonut). Since 2011, doctor's trainer and lecturer Congress for AEMI.
Dermatologic Scientific Societies: AEDV (Spanish Academy of Dermatology and Venereology), CILAD (Iberian-Latino American College of Dermatology).
Microimmunotherapy Society: AEMI (Spanish Microimmunotherapy Association).
Antiaging Medicine Scientific Society: WOSAAM (World Society of Antiaging Medicine).
---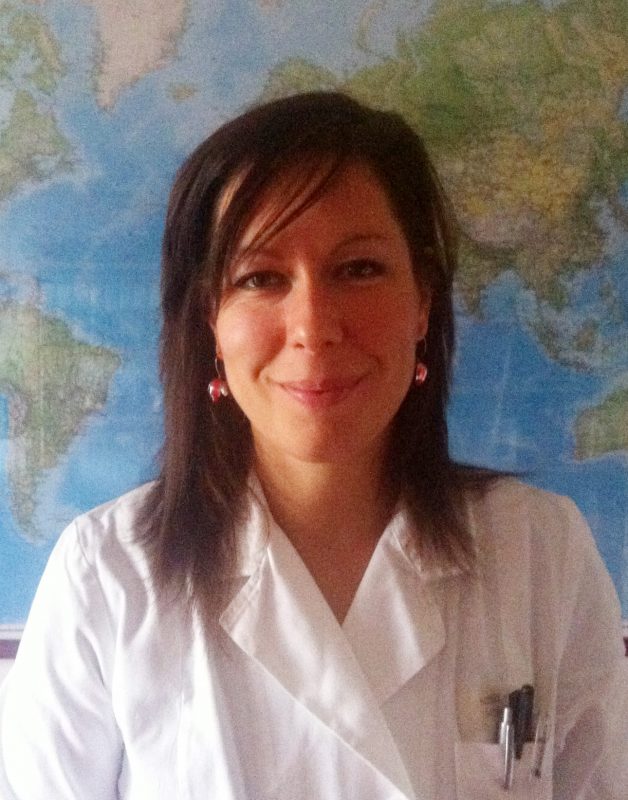 Dr. Giulia ZORZI (Padova, Italy)
Workshop: "Immunophenotyping of regulatory cytokinergic Th1, Th2 and Th17 lymphocytes"
– Degree in Medicine from the University of Padova (Italy) in 2006.
Specialization in Microbiology and Virology in 2014
Head of Clinical Laboratory in DATA MEDICA Padova (from 2015).
CME educator in Clinical Immunology and Microbiology for healthcare professionals.
– Member of SIMIT (Italian Society of Tropical and Infective Diseases), AMCLI (Italian Association of Clinical microbiologists), SOIPA (Italian Society of Parasitology)
– Author of numerous peer reviewed publications in the field of clinical microbiology, immunology and parasitology.
– Clinical monitor of several clinical trials in microbiology (ESAC III), virology (OSMA1 and 2, TMC114, KAMON 2, EPI, RESIST 2, etc.)