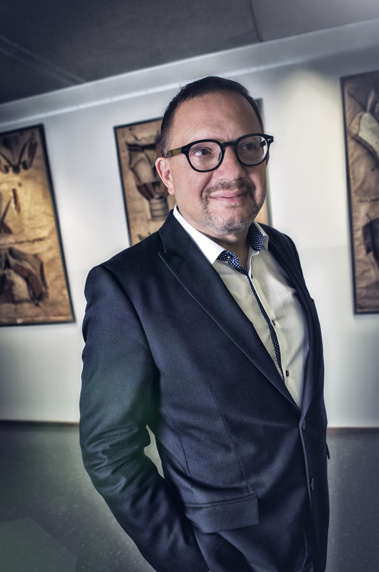 Pr. Vincent CASTRONOVO (Liège, Belgium)
Plenary Session: "Key Roles of Functional and Nutritional Medicine in the Management of Chronic Inflammatory Diseases" VIEW PRESENTATION
Born in 1958, Vincent Castronovo is a M.D., Ph.D., board-certified in obstetrics and gynecology and breast oncology. Since 1982, Dr Castronovo carries on a career of as clinical practitioner and a cancer researcher. After a 5 years postdoctoral fellowship at the National Cancer Institute (National Institutes of Health, Bethesda, USA), he came back to the University of Liège where he created its own laboratory: the Metastasis Research Laboratory. Director from 1995 to 2002 of the Liège Center for Early Detection and Prevention of Cancer, he was particularly interested in primary prevention of malignant diseases. In 1998, he became Chairman of the Department of Biology at the Faculty of Medicine of the University of Liège and in 2000 he became Director of the Center for Experimental Cancer Research in the same university (now called GIGA-Cancer). Since 1995, he got interested in the role of nutrition to prevent cancers, to reduce the side effects of chemotherapy and to prevent malignant recurrences. This has led to a major interest activities carried him on the impact of nutrition on health and ageing. Dr Castronovo teaches nutritional medicine to health professionals (doctors, specialists, chemists) in Belgium and abroad. He is the author of more than 200 scientific publications and books, most in international high-impact reviews. Several honors and scientific awards recognized his work.
---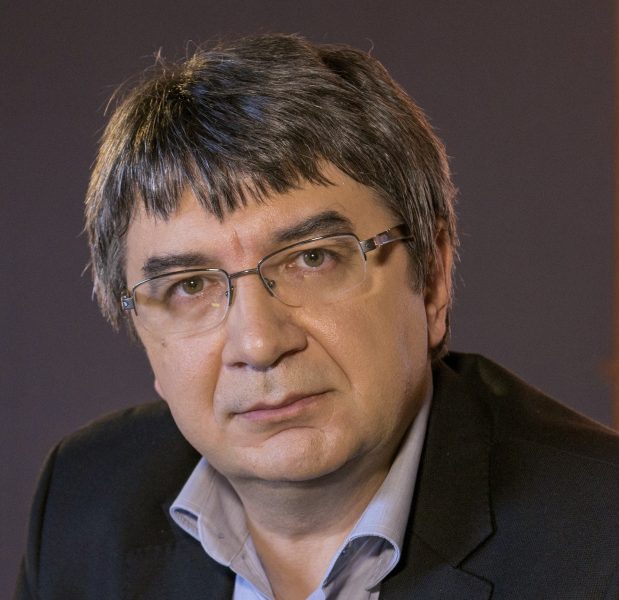 Pr. Victor Gabriel CLATICI (Bucharest, Romania)
Plenary Session: "Rosacea – Immunomodulation by Antibiotics, Laser Therapy and Nanotechnology" VIEW PRESENTATION
Dr. Victor Gabriel Clatici is a Dermatologist involved in diagnosis and treatment of skin diseases with special interest in clinical research, skin cancer, sexually transmitted infections, skin aging, acne and rosacea, quality of life in dermatology, high tech technology (laser, nanotechnology). He was the first to write in Romanian language about quality of life and psoriasis (2001) and about vaccines for sexually transmitted infections (2002). In clinical research trials, he was both Principal Investigator and National Coordinator in National and International Studies, with responsibilities in International Clinical Trials for development of new drugs. Author and speaker, he appeared in dermatology Journals (scientific articles) and Magazines, also in TV productions about skin cancer, aging, acne, nutrition in dermatology, sexually transmitted infections, laser interventions, in order to promote a healthy life style for skin and beauty and prevention of skin diseases and early diagnosis and treatment of skin diseases. He presented over 250 papers at Congresses, published over 50 scientific articles, about use of lasers in dermatology, skin cancer, skin disease with negative impact in quality of life (psoriasis, atopy, acne, rosacea, melasma, cellulite, genital herpes, hair diseases), sexually transmitted infections, wound care.
---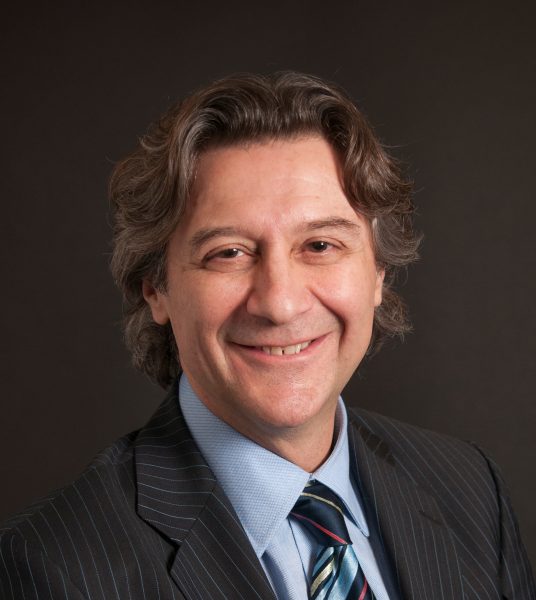 Pr. Alessio FASANO (Boston, Massachusetts, USA)
Plenary Session: "The Role of Nutrition, the Microbiome, and Gut Permeability in Immunomodulation: The Celiac Disease and Type 1 Diabetes Paradigms" VIEW PRESENTATION
– W. Allan Walker Chair of Pediatric Gastroenterology and Nutrition
– Chief of the Division of Pediatric Gastroenterology and Nutrition
– Director of the Mucosal Immunology and Biology Research Center, Massachusetts General Hospital for Children (MGHfC)
Alessio Fasano, MD, is also Director of the Center for Celiac Research and Treatment at MGHfC. He graduated summa cum laude from the University of Naples School of Medicine in Naples, Italy. In 2000, Dr. Fasano's team discovered zonulin, a protein involved in the regulation of intercellular tight junctions affecting health and disease. His current research focuses on bacterial pathogenesis, the role of gut microbiota in shaping the gut immune system, and translational science focused on the role of impaired intestinal barrier function in the pathogenesis of autoimmune and inflammatory diseases, including celiac disease and type 1 diabetes.
---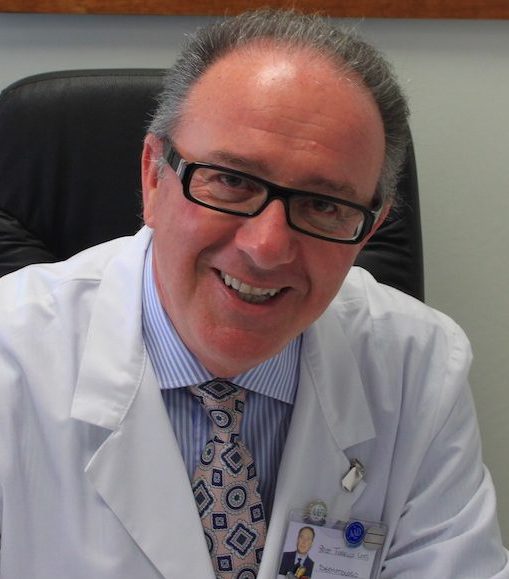 Pr. Torello LOTTI (Rome, Italy)
Plenary Session: "Low-doses of Cytokines and Growth Factors for the Treatment of Skin Disease" VIEW PRESENTATION
– Full Professor of Dermatology and Venereology, University of Studies Guglielmo Marconi, Rome, Italy
– Director of the Research Center for Multidisciplinary Regenerative Research (Rome, Italy – Dec.2014)
– Honorary Professor of Dermatology – China Medical University Shenyang (2011), Lecturer, New York Academy of Sciences
– Chair, Executive Scientific Committee Vitiligo Research Foundation, USA
– Deputy Rector at University of Studies Guglielmo Marconi, Rome, Italy for the Biomedical Area and Technological Innovation
– President of World Health Academy, Dermatology (2013 -)
The main fields of Prof. Lotti's scientific researches are focused on the study of neuropeptides in many diseases of the skin, plasminogen activators in autoimmune dermatosis and lichen planus, and the clinical aspects and treatment of psoriasis vulgaris with particular attention to new therapies with biological agents. Of particular relevance to the research on the pathogenesis and innovative treatments for vitiligo. Finally, it is worth mentioning his research on the prevention and therapy in dermatological oncology. Author or co-author of over 1500 scientific publications, including scientific papers, book chapters and books. Out of these publications over 400 are peer-reviewed papers, with a cumulative Impact Factor of circa 1000.
---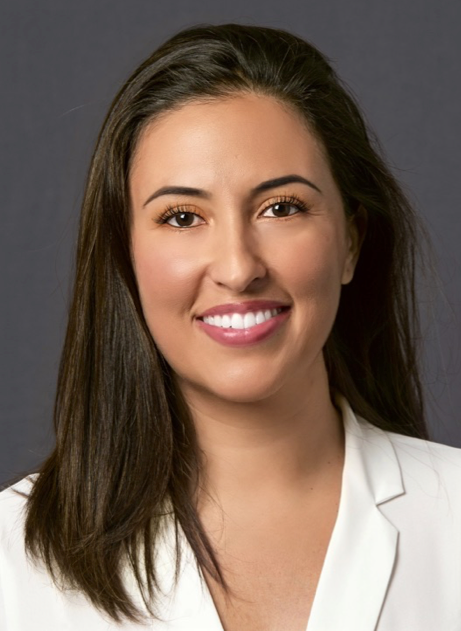 Pr. Eliana MARIÑO MERINO (Melbourne, Australia)
Plenary Session: "Gut Microbial Metabolites Regulates Autoimmune T Cell Responses and Protect Against Type 1 Diabetes" VIEW PRESENTATION
Dr. Mariño is an immunologist with near 20 years of experience in medical research. Over the last six years, her research has focused on the field of nutrition, immune-metabolism and gut microbiota. Her team is working to advance the understanding of the relationship between the gut microbiota and the immune system through the production of microbial metabolites. She has studied high-yielding metabolite diets that promote gut microbiota and lead to weight loss, improve glucose and immune tolerance and better health. Dr. Mariño's research areas are type 1 and type 2 diabetes, obesity and kidney disease and her biggest drivers are to apply innovative and useful applications to prevent and treat inflammatory diseases that can translate to promising clinical trials. Her research has reached > 550 citations in top-ranked journals (i.e. Nature Communications), and her research is at the cutting edge of the field of type 1 diabetes.
---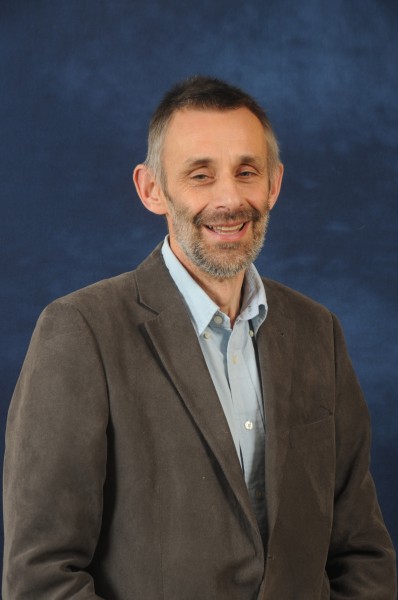 Pr. Kingston MILLS (Dublin, Ireland)
Plenary Session: "Autoimmune Diseases – Immunological Basis and Immunotherapeutic Approaches to Treatment"
Kingston Mills is Professor of Experimental Immunology, School of Biochemistry and Immunology, Trinity College Dublin (TCD). He is Head of the Immunology, Inflammation and Infection research theme at TCD. He trained at as a Postdoctoral Fellow at University College London and the NIMR, Mill Hill, London, before joining the Scientific Staff of NIBSC, Herts, UK. He was appointed to a Personal Chair at Trinity College Dublin in 2001 and was Head of the School of Biochemistry and Immunology from 2008-2011. He heads an active research team focusing on T cells in infection and autoimmunity.
---
Pr. Marion SCHNEIDER (Ulm, Germany)
Plenary Session: "Inflammatory Macrophages and Dendritic Guiding Cancer Manifestation" VIEW PRESENTATION
– Professor of Immunology
– Professor of Experimental Anaesthesiology (University of Ulm)
Marion Schneider has completed her PhD with honors at the age of 26 years from the University of Bonn, Germany and postdoctoral studies from Institute Pasteur, Paris, France. She finalized her habilitation in 1988 on Immunology and teaches in Immunology in a variety of inflammatory diseases including SIRS, sepsis and neuroinflammation. She leads the Section on Experimental Anaesthesiology in Ulm, Germany since 1998. She published more than 250 original manuscripts and provides ample experience on biomarkers in various diseases and signaling. She also holds numerous patents and received many honours (among them, Queen Silvia Award of the Histiocyte Society for protein chip development, 2004 and A.E. Baue Research Award (2nd), Munich. 2010).
---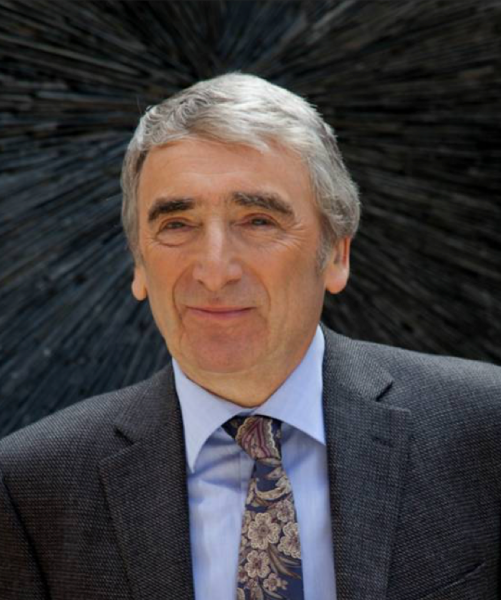 Pr. Herman WALDMANN (Oxford, England)
Plenary Session: "Reprogramming the Immune System in Autoimmunity and Transplantation" VIEW PRESENTATION
Herman Waldmann is currently Emeritus Professor of Pathology, and formerly Head of the Sir William Dunn School in Oxford. He qualified in medicine in 1971, and then began his scientific career in Cambridge where he studied mechanisms by which cells of the immune system could interact to mount immune responses. During this period he developed new methods of measuring the frequencies of cells specific for antigen. This early work led him to become interested in immunological tolerance and achieving tolerance for therapeutic purposes.
Soon after the discovery of monclonal atibodies Waldmann spent a short sabbatical with Milstein where he began to develop rat monoclonal antibodies to mouse and human lymphocytes. From 1980 he has been funded by an MRC Programme Grant to study mechanisms of transplantation tolerance and strategies to achieve this both experimentally and clincially. In 1989 the University conferred on him a personal chair "Kay Kendall Chair in Therapeutic Immunology". In 1985 he published the first studies to show that short courses of CD4 antibody therapy could bring about long-term immunological tolerance to foreign proteins, and this work led on to the first demonstrations of transplantation tolerance resulting from short-tem antibody blockade. His interest in establishing the rules by which antibodies kill cells came from a desire to maximize lysis where desirable, and to blockade function without lysis as part of tolersnce protocols. His mechanistic studies of tolerance uncovered a role for regulatory T-cells in "Infectious Tolerance"which was published in a seminal paper in Science in 1993. The strategies emerging from his laboratory since that time have been based on the use of therapeutic antibodies to enhance regulation over conventional T-cell immunity.
In order to apply antibodies clinically Waldmann developed the first academic antibody therapeutic manufacturing facility. He and his team were able to apply clinical grade antibodies in a wide range of probing therapeutic studies (see http://users.path.ox.ac.uk/~scobbold/tig/welcome.html) which enabled them to develop a series of humanized antibodies (CD52, CD3, CD4 and others) which have since been transferred to the pharmceutical industry. His teams work since 1971 has resulted in more than 550 publications, the majority directed to therapeutic antibodies and their mechanisms of action.
These contributions have led to his election to the Royal Society in 1990, and the award of the Jose Carreras medal of the European Hematology Society in 2005, the JDRF Excellence in Clinical Research Award in the same year, and the Starzl prize for Surgery and Immunology in 2008.